Microsoft got it right with one single commercial!
"Today, right now you have more power at your fingertips than entire generations that came before you.  Think about that.  That's what technology really is".  -Microsoft AI Commercial featuring Common (American rapper, actor and author)
In the last few months I have watched technology blossom in my classroom, take hold of my learning, rival within my home, and have a lifetime of impact for one very special woman in my life.
One change… one common bond.
All it took was a reluctant switch from a flip phone to a Smartphone.  Technology at its finest.
Most recently my beautiful mother in law, Sandy Nan, passed away.  Over the last two years her life as she once knew and thrived in changed dramatically.  She finally retired after 52 years of service as secretary in the Hopewell Area School District just over 2 years ago.  This was a decision her body made, not her mind (with the help of my wise father-in-law).  Once retired, she attempted to put on her beautiful smile and embrace the golden years everyone had spoken so fondly of… but distance from her work family left a void in her life that no one could quite fill.
It was the day to day interactions…
Hello! 
How's it goin?
How's your day?
These may seem small to some, but for mom they were everything and now she was disconnected in a connected world.  I tried several times to tell her the advantages of a smartphone, but whether it was fear or her simple stubborn ways, she continued to say no.
Then the day came… the change.  The message…
Yes, mom's first text to me!  I remember cooking dinner and hearing an alert on my phone.  The smile she pasted on my face had to of matched hers… and that was big!
This was just the beginning.  She soon connected with old friends.  It was a common occurrence to hear my 15 year old son Trent say, "Mom, Nana messaged me today and just made me smile" or "Mom, I'm heading to Nana's… I just messaged her that I was coming".  Not to mention the convenience of scheduling visits with loved ones or simply sending a fun emoji to brighten someone's day.  That is what she missed most… her impact on others… she was a giver.  The warmth she brought into a room was now possible again with one quick text.  With technology!
As Common says in the Microsoft Commercial, " Technology is…
Possibility
Adaptability
Capability
What's a hammer without a person who swings it?  It's not about what technology can do, it's about what  YOU can do with it."
When mom's health started to decline, she found comfort in the apps she could add to her phone.  They allowed her to conserve energy making them a touch away.  When shopping trips ceased and long conversations were no longer, her technology always came through for her.  The deliveries still came… because she ordered them.  Friends stopped over… because she was able to invite them.  She felt loved… because friends and family were messaging her during their busy work day when a phone call just could not have happened.  She maintained her dignity… because a message never required her to put make-up on or to have her hair done.
Not to mention the freedom it gave my amazing father in law who cared for her each day.  He was able to go about daily tasks because he was a text away.  Even if that meant he was downstairs or outside… technology gave her a way to connect when in need.
To say she was my world (our world) is an understatement.  Technology allowed me to reach out and make sure she knew she was on my mind when I was trying to get my family out the door each day.  I was able to send her songs each morning to raise her up when she was down.  With one click she was able to fill her soul with beautiful lyrics that were meant just for her.
Then came the message from dad on mom's final day with us.  I had just entered my classroom when it came through.  "I need you!"  What would I have ever done if he was unable to reach me?  My husband worked much further away than my 7 minute drive.  Dad would have never been able to remember the school phone number along with my extension.  But he was able to go right into his smartphone and message me.
I am so grateful for technology.  I am grateful my mother-in-law had a tool that positively impacted her life.  My world extends beyond a smartphone… and it does for our children too.  What tools are you putting in the hands of your students?  How are you embracing the power?
The power of technology… the impact on many.
TECHNOLOGY…

"You're the voice, and it's the microphone.   You have more power at your fingertips than entire generations that came before you.  So here's the question…

What will you do with it?" -Common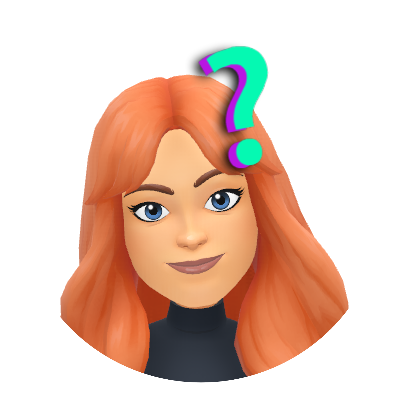 Inquiring minds want to know.